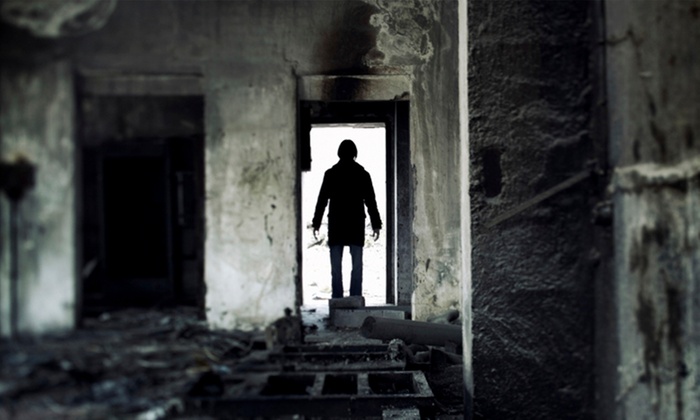 Scored a Groupon
? Spooktacular! Each tour has a limited number of slots so we strongly recommend scheduling your tour sooner rather than later:
1). Click on the "Enter promotional code" link at the bottom of the registration form.
2). Enter your unique eight-digit alpha
code next to the barcode and without the hyphen
, hit "apply" and either Groupon-2 or Groupon-4 will pop up based on your deal.
Tour guide Nick C. conjures spirits
3). Then, go to the "select date" pull-down menu. Also, you need to specify the size of your party based on the Groupon purchased (quantity is either 2 or 4).
4). Hit the "register" button and then enter your information on the next screen. You will automatically receive an email with tickets to the event.
5). Show up 15-minutes before the tour coming from State Street of the MBTA's Orange or Blue Lines and dress accordingly for the colder weather. Enjoy!
Click
here
for a step-by-step tutorial on how to schedule your tour. Or, contact us via email at
info@cambridgehaunts.com
.
IMPORTANT:
When entering your 8-digit Groupon code into the scheduling system, don't use the hyphen (so it's ABCDEFGH and not ABCD-EFGH). Also, it's the 8-letter code on your Groupon next to the barcode and is all letters and not numbers. Email us at info@cambridgehaunts.com with any questions.